Genevieve Bolton, Chair
Genevieve Bolton is the Executive Director/Principal Solicitor of Canberra Community Law, a position she has held since 2010. Genevieve has had a long involvement in the community legal centre movement. Her commitment to advancing human rights was recognised in 2015 when she was awarded the Australian Human Rights Commission Law Award. In 2015, she was named in the Queen's Birthday Honours List with a Medal of the Order of Australia for her welfare rights work. In 2018 Genevieve was included in the ACT Women's Honour Roll and her work has been recognised nationally in the 'Trailblazing Women and the Law' project, a collaboration between the Australian National University and the University of Melbourne.

Natalie Ross, Ordinary Board Member
Natalie Ross is a new member of the EJA board and she is the Principal Solicitor of the Welfare Rights Centre in New South Wales. Natalie has been working and volunteering in NSW community legal centres since the 1980s and has also worked at the Australian Human Rights Commission and LawAccess NSW. She has had previous experience as a board and management committee member and chairperson of a range of non-government organisations, and is on the editorial committee for the NSW Law Handbook.

Emma Cvitak, Ordinary Board Member
Emma is a Community Lawyer and in-house School Lawyer at Barwon Community Legal Service. In her current role, Emma champions in the areas of social security, family violence, elder abuse and youth law. Alongside casework, Emma's role includes developing and delivering community legal education as well as contributing to law reform work. Emma is passionate about working to ensure people have access to justice and in 2020 she was a finalist in the Lawyers Weekly '30 under 30' awards. Emma has been a board member of EJA since 2019.

Abby Cone, Ordinary Board Member
Abby is a solicitor at Townsville Community Law (TCL) and works across social security, coronial, domestic violence, and civil areas of law. She is committed to providing client-centred and trauma informed legal assistance. Abby has been volunteering in the social justice sector for 6 years, both in Australia and overseas. She is passionate about access to justice and community legal education (CLE) and is part of the Queensland Legal Assistance Forum for CLE.

Mitra Khakbaz, Independent Board Member
Mitra Khakbaz has over 20 years' experience working in human services. In her current role as deputy CEO of HOST International she leads program design and service delivery across Asia Pacific including Thailand, Malaysia, Indonesia, Australia and New Zealand. Her track record includes developing and leading projects across humanitarian settlement, employment, regional development, community wellbeing, youth engagement, child protection and women economic empowerment. Mitra currently is a board member of Nationality for All and is excited to join board of EJA. 

Katherine Boyle, Deputy Chair
Katherine Boyle joined the Welfare Rights Centre in 2016 as Coordinator/Principal Solicitor and was appointed Executive Director in 2019. She also volunteered at the Welfare Rights Centre during 1996. Her 25-year career in the community legal sector, private practice, public service and trade union movement has focussed on defending and promoting the rights of vulnerable, marginalised and disadvantaged people. Katherine is committed to ensuring that all people in Australia have an adequate standard of living and to advocating for a fair social security system. Katherine has first class honours in both Political Economy and Law. Katherine joined the Board in 2019. She is committed to advancing EJA's funding strategy and further developing EJA's media and communications strategy.

Kate Beaumont, Treasurer
Kate Beaumont is a social worker and is the Executive Officer at Welfare Rights & Advocacy Service in Western Australia (WRAS). She has worked in this role since February 2002 after previously working as a welfare rights advocate with the service from December 2001. Prior to her studies in social work Kate worked for 19 years with the Department of Social Security and Centrelink in a variety of customer service settings across Tasmania, New South Wales and Western Australia. In 2003 at the time of incorporation Kate joined the Board of Economic Justice Australia in its earlier iterations of the National Welfare Rights Network and the National Social Security Rights Network. Over the last 18 years she has held several roles on the EJA Board – initially elected for the first three years as an Ordinary Committee Member, she was either the Vice President or President of the association from 2006 to 2017 and for the last three years has been the Treasurer of EJA. Kate was appointed as a Commissioner of the Legal Aid Commission of Western Australia from July 2012 to June 2017. She has been a Board Member of a number of other community legal centres within Western Australia including, Employment Law Centre, MIDLAS, Street Law Centre and Tenancy WA.

Rhea Thomas, Ordinary Board Member
Rhea is a solicitor at Welfare Rights & Advocacy Service in Western Australia (WRAS). Since joining WRAS 5 years ago Rhea has worked on various social security and residential tenancy law issues. She is currently undertaking a family and domestic violence project aimed at providing legal advice, representation, community legal education (CLE) and referrals for victims of FDV in relation to their social security issues. She has previously been involved in a youth focused project and is passionate about CLE. Rhea has been a co-convenor of the CLC Community Legal Education Workers network since 2018 and a management committee member of SCALES community legal centre since 2017. Prior to joining WRAS Rhea worked in other realms of administrative law, in particular immigration law and coronial inquests into Aboriginal deaths in custody.

Irini Shnody, Independent Board Member
Irini Shnody has over 13 years' experience working in Finance. In her current role as a Financial Controller for Telstra, Irini leads the financial control function for the passive assets of Telstra Group. Irini has extensive experience in financial reporting, budgeting, treasury management, tax and finance governance. She has previously worked for large national and multinational organisations as well as professional service
Leanne Ho, Chief Executive Officer
Leanne Ho is a human rights lawyer and leader in the community and pro bono legal sectors. She has been leading Economic Justice Australia since 2017, having previously worked in various roles at the Welfare Rights Centre in Sydney, most recently acting as Principal Solicitor for several months on secondment from a law firm. Leanne also works as a pro bono consultant, developing the pro bono programs of large corporate law firms to provide legal assistance to vulnerable and disadvantaged groups including refugees and people seeking asylum in Australia. She has previously worked as the legal adviser to United Nations peacekeeping missions and its Human Rights Advisory Panel.
Sarah Sacher, Law Reform Officer
Sarah Sacher has worked across a range of human rights policy issues as a lawyer, advisor and researcher.  She is particularly interested in the implications of automation and artificial intelligence for the human rights of vulnerable and marginalised people. Sarah joins EJA as a Law Reform Officer, having previously worked at the Australian Human Rights Commission as an advisor to the President; the Law Council of Australia as a human rights policy lawyer; and the Victorian Law Reform Commission as a researcher. She has an LLM from the London School of Economics, specialising in human rights law.  At EJA, Sarah will focus on automation in social security, and family violence issues.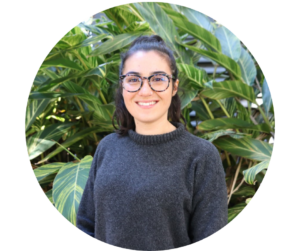 Terina Hegarty, Policy and Communications Support Officer
Terina is a social worker and has worked across the community and social service sector in law, policy, youth work, homelessness, and research and evaluation. Terina joins Economic Justice Australia (EJA) as a Policy and Communications Support Officer. She is also working at Basic Rights Queensland (BRQ), a community legal centre and member of EJA. Terina holds a Master of Social Work Studies degree, as well as a Bachelor of Psychological Science and Graduate Certificate in Alcohol, Tobacco and Other Drug Studies. She is passionate about social justice, human rights and advocating for community members impacted by the legal system.

Linda Forbes, Law Reform, Policy and Communications Officer
Linda joined EJA in April 2020, after four years with South Australian Health and Medical Research Institute working on policy and health promotion programs to address STIs among young people in remote Aboriginal communities; and seven years with the Australian Federation of AIDS Organisations, managing its policy and comms team. Linda worked at NSW Welfare Rights Centre for 18 years from 1991 and prior to that worked in the Department of Social Security's policy and appeals branches, where she first developed an abiding obsession with addressing issues affecting access to income security rights for people with disability, Aboriginal and Torres Strait Islander people, and migrants and refugees.
Lucia Mai, Project Officer
Lucia joined EJA in March 2020 as a volunteer Communications Intern as part of the Brennan Justice and Leadership Program. She currently studies a Bachelor of Laws/Bachelor of Communications (Creative Writing) at the University of Technology Sydney. Lucia also volunteers with the National Justice Project as a writer, and the Ankali Project as an Emotional Support Companion for people living with HIV.
Katherine Huet, Pro Bono Secondeee
Katherine joins EJA as a Pro Bono Secondee from HWL Ebsworth Lawyers. She previously worked as a secondee at EJA member centre Welfare Rights Centre NSW where she developed an interest in social security law. Katherine is originally from Napier, New Zealand, and studied Law and Geography from the University of Auckland. Katherine will primarily be assisting EJA with a project on automation in social security.