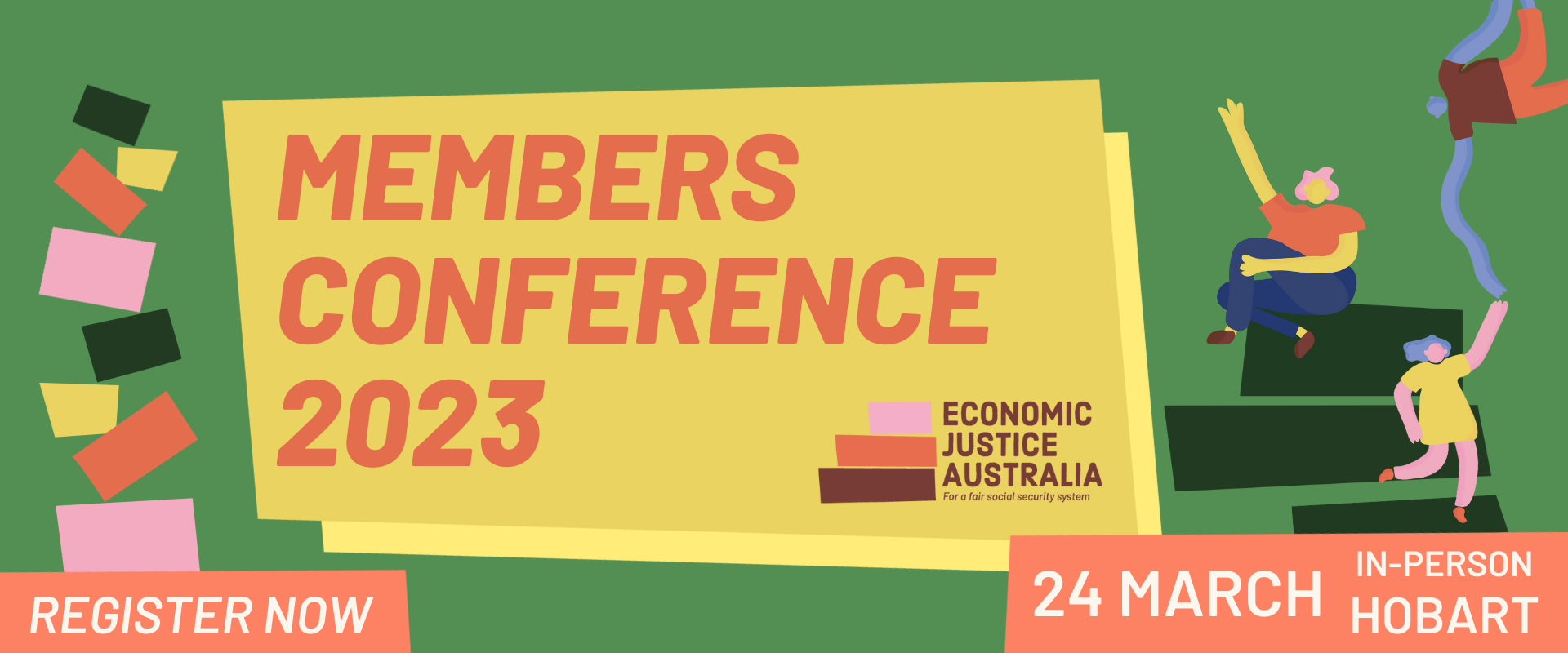 The Economic Justice Australia Conference for members only is happening right after the CLCs Australia conference in Hobart.
After 3 years of Zoom, come along and mingle with your colleagues around the country IN PERSON!
Registration includes a casual delegates dinner the night before the conference on Thursday 23 March 2023 from 6.30pm, so you'll have plenty of opportunities to chat.
The conference will be a mix of interactive and dynamic conversations with members and special guests, including Karen Synon, AAT Deputy President, Ben Hoffman, a New Zealand benefits system expert and Dr. Tim Leach, CEO CLCs Australia.
Friday 24 March 2023 from 8.30am for a 8.45am start, finishing at 3.00pm AEDT so you can make it home – or even better, enjoy Tassie for the weekend.
Please note: this conference is in-person only and there is no virtual attendance option available.
Any questions? Please contact Terina Hegarty at terina@ejaustralia.org.au
To register for the conference, click here.
To download the conference programme, click here.